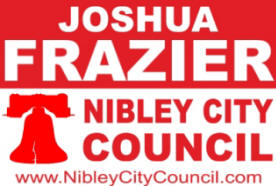 I plan to run a very thrifty campaign. It disturbs me to see the waste that goes into elections and campaigning.
I am sensitive and aware that many people have scarce resources, particularly in this economy. Please be assured that I am frugal and resourceful by nature and will commit to honorably use your donation with care and wisdom.
Thank you for supporting me. Thank you for making a difference!
Please contact me to donate your time or any other resource.
Thank you,
Joshua Frazier